Adrian Caparzo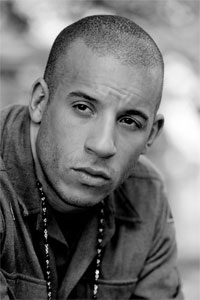 Rank: Private First Class
Unit: 2nd Ranger Battalion, Company C
Commanding Officer: Captain John Miller
Hometown: New York
Known as "Carpy" to his friend Private Mellish, Private Adrian Caparzo (Vin Diesel) was the first member of Captain Miller's makeshift Ranger squad to be killed in the search for Private James Ryan.
While looking for Ryan in the shattered streets of the village of Neuville, Caparzo unwisely tried to rescue a young French girl from the destroyed remains of her family's home. While arguing with Miller about what to do with the girl, Caparzo was shot by a German sniper. His comrades were unable to go to his rescue because of the sniper, and Caparzo bled to death.
A V-Mail letter that he had been writing to his father in New York was retrieved from his body by medic Wade, who recopied the crumpled and bloody document. After Wade's death the letter was taken by Captain Miller, who was also killed. Private Reiben, the only squad member to survive, took the letter from Miller's body and was presumably able to send it on to Caparzo's father.
Press Kit information:
Vin Diesel is a budding filmmaker, as well as an actor, who has had his first two films screened at major film festivals. He wrote, directed, produced, starred in and financed his debut film, a short entitled "Multi-Facial," which was selected to be shown at the 1995 Cannes Film Festival. It was his work in "Multi-Facial" that led Steven Spielberg to have the role of Caparzo created specifically for him.
Diesel followed "Multi-Facial" with his first full-length feature, "Strays," a gritty urban drama, which he also directed, starred in and produced. Made on a shoestring budget, "Strays" was accepted for competition at the 1997 Sundance Film Festival. He has since entered into a deal with MTV to adapt the film into a television series.
A native New Yorker, Diesel began his acting career at the age of seven at the Theatre for the New City in Greenwich Village and continued to work in the theatre throughout his youth. He later majored in English at Hunter College and soon began writing screenplays.
He is currently in pre-production on "Doormen," an original screenplay based on his own experiences as a bouncer in New York, to be executive produced by Ted Fields. His future films also include the animated feature "The Iron Giant," in which he is performing the voice of the title role, opposite Jennifer Aniston.
Fact vs. Fiction
Adrian Caparzo is a fictional character. Vin Diesel's real name is Mark Vincent.